Free Online YouTube to MP3 Converter
Totally free YouTube to MP3 Converter to convert YouTube to MP3
Please input a valid video URL
Oops! URL analyzing failed.
* Please check out your pasted video address or Internet connection.
*
Congratulations! You got a chance to use Y2Mate completely for free!
Y2Mate enables you to download YouTube videos in bulk and in 4k/8k resolution.
Multiple Streaming Services Supported
Movies from the most popular streaming services like Netflix, Disney+, Hulu, Prime Video and HBO Max CAN BE SAVED OFFLINE.
Download 4K/8K YouTube Videos? Try Y2Mate
Y2Mate enables you to download YouTube videos in bulk and in resolutions up to 4k/8k FOR FREE.
More amazingly, movies from 500+ popular streaming services like Netflix, Disney+, Hulu, Prime Video and HBO Max CAN BE SAVED OFFLINE!
How to Batch Download Videos with Y2Mate?
Download Y2Mate.
Enter Video/Playlist URL.
Choose Video Quality and Download!
To Be Your Best Video Mate
Not just for YouTube, but also for 500+ Streaming services
See More Streaming Services We Support >
For high-quality videos up to 1080p, 4k/8k, please use our software to download.
Download Latest Movies from 500+ Streaming Services
Batch Download Multiple Movies at the Same Time
Download Videos at High and Steady Speed
Require No Queue Time While Downloading
Act Now to Get Y2Mate for Free
Learn More >
Click Share or Like for YTMP3 to get unlimited free downloads for 7 days
Enjoy Popular Songs!
Please try other files until the current downloading process is complete.
×
Tips:
1# Paste the copied video address into the text box 2# Choose MP3 or MP4 and click Convert 3# Click Download button
How to Convert YouTube to MP3 with YT MP3?
You can simply save YouTube to MP3 on PC in the following THREE steps
Step 1:Copy the video address:
Click the address bar at the top of the browser window to highlight the address, then press Ctrl+C (Windows) or ⌘ Command+C (Mac).
Step 2: paste URL into the text box and click the Convert button
Click the text field at the top of the best YT MP3 Converter, and
Press Ctrl+V (Windows) or ⌘ Command+V (Mac) to paste in the video's address
Step 3: Click the Download button to save music video to MP3.
You can also save videos in MP4 format by clicking MP4.
Free Online YouTube to MP3 Converter - YT MP3
1000+ sites
Convert YouTube to MP3 through this online YouTube MP3 Converter for free. It supports more than 1000 sites, including Facebook, Twitter, YouTube, Dailymotion, Vimeo and many more. You are allowed to convert YouTube to MP3, and convert videos from almost all of your favorite sites.
High-speed Conversion
Convert YouTube MP3 with high speed. We provide a high-speed conversion here so that you convert videos in a fast and convenient way. If your internet works well, a five-minute music video only takes a matter of seconds to save to your device. The music videos are always converted into the highest available quality. The free YouTube MP3 Downloader can extract sound from a video easily and safely.
YouTube to MP3 High Quality
Convert YouTube to MP3 high quality with this YouTube MP3 Converter. As long as the original videos permit, you can always convert high-quality videos. Convert YouTube to MP3 320 kbps with this free YouTube2MP3.
Work on Various Platforms
YT MP3, an online YouTube MP3 Converter, is compatible with various platforms, like Android, Mac, iOS, Windows, and more. Unlike software or app, you don't need to download and install anything before your use, and registration is not needed either.
Easy to Use
Convert YouTube MP3 with only one-click. Just copy the URL of the video you want to convert. Paste it into the input box, click MP3/MP4, then Convert. Then it will display all the possible results for you to choose.
Original info remained with youtube2mp3
Convert videos with original information, such as cover, duration, title, and more. Youtube2mp3 makes it convenient for you to convert YouTube to MP3 through Ytmp3. The best YouTube to MP3 Converter ever.
Convert YouTube to MP3
Convert YouTube to MP3 through this online YouTube to MP3 Converter. If you want to convert music videos from YouTube to MP3, this MP3 Converter is absolutely your best choice. You can also use it to convert videos in MP4 format.
About ytmp3.ch
Why choose YT MP3 YouTube to MP3 Converter?
YT MP3 is the YouTube MP3 Converter you need to convert online videos. It is easy to use and powered with high-speed. 1000+ sites supported here. HD & UHD videos also supported on this site. It is not only a YouTube to MP3 Converter, but also an MP3 converter that supports a wide range of popular websites.
Convert videos from YouTube to MP3 and from YouTube to MP4 Converter with YT MP3 and you'll find that converting videos (non-copyright) is quite convenient. It's much fun for MP3 juice download here.
Software vs Online vs APP
There are three main types of YouTube MP3 Converter: online YouTube MP3 Converter, Desktop YouTube MP3 Converter, and YouTube MP3 Converter App.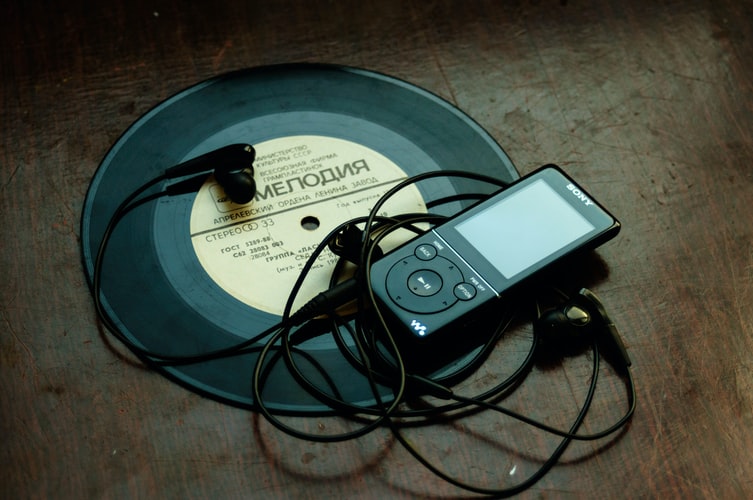 Desktop YouTube to MP3 Converter Software
The desktop YouTube to MP3 Converter safe refers to software installed on your computer and drawing resources from your computer only. Besides, you should ensure that all Installed programs are safe to protect your computer. But most MP3 downloader software is more stable than the online products.
Online YouTube to MP3 Converter
For online YouTube MP3 Converter, you can convert videos anytime and anywhere at all processing is stored in the cloud. You use less space of your device than desktop YouTube Converter, but you will highly rely on your connection. However, with the exponential growth of data usage, it is becoming more difficult for individuals to keep all of their information and programs on an in-house computer server.
YouTube to MP3 Converter​​​​​​​ APP
Like desktop YouTube to MP3 Converter on a computer, you need to install apps before you use MP3 YouTube apps, which eat up some of your phone storage space. However, in most cases, it is more powerful than online YouTube to MP3 Converter providing more powerful functions.

Some Information You May Need
What is MP3?
MP3, short for MPEG Layer 3, is the most common lossy and compressed digital audio format around. It means songs ended with .mp3 file extension take up less space than the same songs using a lossless format. That is why MP3 music files can be universally played with an array of music players.
How MP3 File Works
MP3 files use compression technology to remove many sounds in songs, thereby reducing file size and saving storage space. So, the sound quality of MP3 files is not the same as the audio quality of the original CD, but it will not affect the listening experience of ordinary people. YouTube to MP3 320kbps is generally the highest quality you can convert.
FAQ of ytmp3.ch
1. Where is the download file saved?
They are automatically saved in the default download folder of your system that you can find them easily. By the way, you are also allowed to change the default location through the settings of your browser. Feel free to copy audio from YouTube and past it to YT MP3 Converter and save music video to your phone or computer.
2. What is the maximum file size?
There is no limit to the file size or the number of files when you convert videos here. We don't control the number of YouTube audios you use this free YouTube to MP3 converter, but we block any action of converting any copyrighted works without any permission of copyright owners.
3. Unable to convert the video properly?
You can check your browser and see if a pop-up window is blocked. If you find that a new pop-up window appears after clicking the download icon. Just right-click anywhere within the area of video playback and choose Save Video As in the bottom right of the video playback interface then click Download. Besides, you may find a block icon before the URL after clicking the download icon. Please choose Allow to unblock the web page. If there is, please open it to continue.
4. How many files can I convert at the same time?
The free best YT MP3 Converter does not require any additional software or user registration. It is secure, free, and safe to use. But, you can only convert one file each time with one page. If you want to save music videos simultaneously, you can open a couple of our websites and enter many URLs in different input boxes.
5. Unable to play the download file?
This YouTube to MP3 unblocked supports you to convert YouTube to MP3. If you use an all-purpose player in your computer or the default player in your system, you surely do not need to worry about this problem. If you still cannot play the saved files after you save music to your laptop for free, please make sure the player you use supports MP3 & MP4 format and your saved files are complete and try it again.
6. When I convert YouTube videos to MP3, do they lose any sound quality?
Yes, technically, but usually not enough to notice. In most cases, it is not a big deal. Most conversion processes will do a pretty good job in the conversion, but there may technically be aspects of data that get lost, but you won't be able to tell the difference. We try to avoid sound quality loss when you convert online videos from YouTube to MP3.
7. Can I convert YouTube to MP3 with copyright protection?
No, you can't. you should convert content only when you have permission from the copyright owner. The Terms of Service of YouTube explicitly prohibit unauthorized conversions for commercial purposes. If you still want to convert YouTube to MP3 with copyright protection, it's a good idea to consider a music streaming service that doesn't require converting files like Spotify or Apple Music.

8. Is this YouTube MP3 Converter available on a smartphone or tablet?
The free YouTube to MP3 converter works on any device with any screen size including mobile and tablet devices. You can save free YouTube to MP3 on Mac, Wins, iPhone, iPad, Android, and more. The free YouTube2MP3 compatibles with most devices and operating systems

9. Do you have our conversion histories?
No, we don't. This free service solving how do you convert YouTube to MP3 does not collect personally identifiable information from you unless you provide it to us voluntarily. The best online YouTube MP3 Converter deletes your music files in one hour after converting your MP3 file. Besides, you do not need to install or register to use this online YouTube MP3 converter.