YouTube to MP4
Top Free Online Video Downloader to download YouTube to MP4
Please input a valid video URL
Oops! URL analyzing failed.
* Please check out your pasted video address or Internet connection.
*
Tips:
1# Paste the copied video address into the text box 2# Choose MP3 or MP4 and click Convert 3# Click Download button
How to Convert YouTube to MP4 Safe for free with YTMP3.ch?
Watching YouTube videos is a good way to relax and kill time when you stay at home. Unfortunately, the internet is not available all the time. If you are streaming your favorite TV programs on YouTube, no access to the internet might put you in the darkest moment. So, want to watch YouTube anytime and anywhere? Here comes YouTube to MP4 Converter. Convert YouTube to MP4 and save it to your computer or phone so that you can watch them when there is no internet connection or the internet speed is not good enough.

Then how to use this YouTube to MP4 Converter? Let's run through the detail.
1.Copy a YouTube video URL to the above input box
​​​​​​​

2.Click Convert to begin analyzing the video

3.Choose from the displayed results and click the Download button
Free Online YouTube to MP4 - YTMP3.ch
Support All Web Browsers to Download YouTube to MP4 and MP3
YouTube to MP4 Converter supports to rip videos to MP4 format and MP3 format from a variety of websites, including YouTube, Facebook, Twitter, Vimeo, and more. You can choose any browser to open our online YouTube Downloader MP4, Google Chrome, Safari, Opera, IE, Firefox, you name it.
Easy to Use for YouTube to MP4
Ytmp3 makes download easier. Download YouTube MP4 with this MP4 downloader and enjoy friendly and straightforward UI. So all users have a relaxed time when they stay here to rip YouTube to MP4/MP3. You only need to go three steps: paste a YouTube URL, hit CONVERT, and choose a FORMAT & RESOLUTION. The simple YouTube to MP4 Converter will never let you down!
Fast Speed in Ripping YouTube to MP4
The safe YouTube MP4 Downloader adopts the latest technology to enable you to save free YouTube to MP4 quickly. It is one of your best choices to download YouTube to MP4 format. The unique technology makes this simple YouTube to MP4 Converter work amazingly fast, even with HD quality.
All you need to do is copy and paste the link of the video you want to save. There is no requirement for registration or downloading any software: it is online and hassle-free.


Download YouTube to MP4 HD
If the video you want to download is available at 1080p, you can download YouTube to MP4 1080P for free with this YouTube to MP4 HD Converter. Therefore, you can download your favorite videos without losing quality and fully enjoy your saved videos later.


Different Resolutions to Choose with YouTube Converter
This free online YouTube Downloader MP4 supports to save YouTube to MP4 and MP3 format. We offer different resolution options, including 144p, 240p, 360p, 480p, 720p, 1080p, in order to meet the needs of different user. From now on, anything about YouTube to MP4 would not be a problem for you anymore.
No Plugin or Software Involved
Our team is dedicated to developing an all-round online solution to settle all your requirements. Plugins or software are not required when you convert YouTube to MP4. Feel free to try Ytmp3.ch, and you will find it is not only fast in download speed but also premium in quality.
Free Online Downloader to safe YouTube to MP4
You may open this website to convert YouTube to MP4 safe that impressed you to portable devices for playback in your rest time. This free Downloader provides the highest quality MP4 download for all users by advanced technology. That's why Ytmp3.ch is called the best Downloader to save YouTube to MP4.


About ytmp3.ch
Why use YTMP3.ch?
Do you encounter such a moment when you constantly search for a YouTube video that impressed you several days ago? You'd better download the impressed YouTube video for offline viewing. YouTube download here is free of charge and easy to use with high-quality outputs and fast speed. It is considered as the best choice to download YouTube videos and convert YouTube to MP4.
We work hard and stay intellectually curious about their colleagues' tasks, with the goal to develop this YouTube MP4 Downloader and bring this YouTube to MP4 Converter to a better future. This tool is one of your best choices to save simple YouTube to MP4.​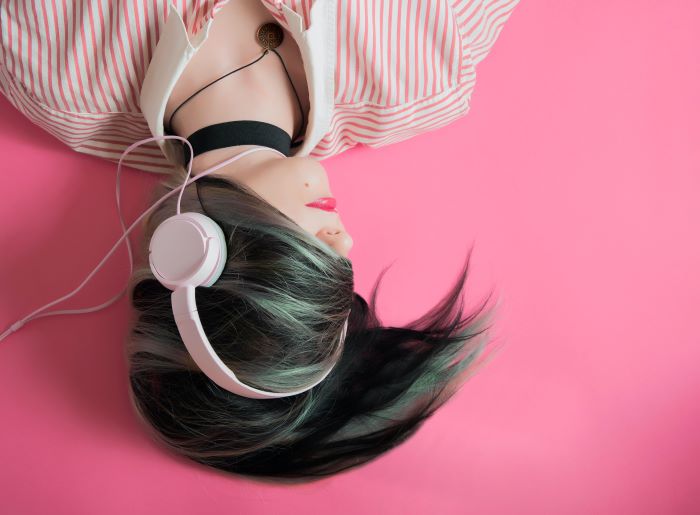 ​​​​​​​


Online vs Software & APP vs Extension Browser​​​​​​
Generally, there are THREE ways that you can use to convert YouTube to MP4, online products, desktop software or mobile app, and extension browser. The three methods have their own pros and cons. Then let's run through the detail.
Online YouTube to MP4 Converter
With online products, like YTMP3.ch, you can convert YouTube to MP4 without installing any software or app or extension. Just directly visit their websites, copy a video URL, wait for it to finish analyzing, and download it to the local.
Pros:
Compatible with almost all devices
Easy access
No need to install anything
Not consume storage space
Mostly free of charge
Cons:
Limited output formats
Limited options for resolution and quality
No advanced features like YouTube playlist download, super-fast download, built-in search or player
Some online products keep showing pop-up ads
YouTube to MP4 Software or APP
Software or APP is normally more stable and more powerful than online YouTube MP4 Downloader. But the point is they will take up your storage space and may affect the whole running speed later. Their interface is normally a bit more complicated than online products. But the premium features are really useful and convenient sometimes.
Pros:
Powerful features like playlist and batch download, built-in player (most are paid)
More stable
Support more formats
Provide more options for resolution and quality
Cons:
Requirement for your system and storage space
Not free of charge
Some are not easy to use
YouTube to MP4 Converter Browser Extension
To use a browser extension to convert YouTube to MP4, you need to install the extension to your browser first, like Google Chrome. It won't take up your storage and usually more convenient than online YouTube to MP4 Converter since you can download videos directly while browsing those popular websites instead of copying and pasting the video URL to another site. There is also some inconvenience.
Pros:
More convenient
Won't take up storage space
Normally free of charge
Cons:
Limited to one browser
Limited options for format, resolution, and quality
Not very stable
May generate cookies and track your histories


FAQ of ytmp3.ch
1.Do you limit the number of files I download and convert YouTube to MP4 HD?
No, we don't. The best YouTube MP4 tool is free of charge, so there's no limit on the number of files when you download and convert videos. Online YouTube downloaders are easy to use and intuitive. However, for more advanced features, such as playlist download, you will need to use more stable and powerful tools, such as software.
Desktop programs are more stable in analyzing URLs and converting. You can save a playlist in one click with a YouTube Converter Software. Just download a YouTube Converter Software. Paste the URL of a playlist or directly open a playlist in a Playlist Downloader. Then you can save the entire playlist or part of it to your device. Alternatively, you can also download YouTube playlist via apps. You can search for YouTube playlists on apps directly.
2.How long will it take to download and convert a YouTube video/audio?
In general, it will take several minutes to download YouTube to MP4 format. This safe MP4 YouTube is fully prepared to help you download your favorite YouTube files as little time as possible. This YouTube MP4 tool is one of the fastest YouTube Downloaders online. Convert YouTube to MP4 safe with YTMP3.ch.
3.What audio/video formats do you support?
When you use this YouTube MP4 tool to download safe YouTube to MP4, you can choose "download to MP3" or "download to MP4" presently. These two formats are used on almost all devices. If you want a free and intuitive MP3 downloader online, nothing is better than ytmp3.ch. Unlike any other online converters, this free YouTube to MP3 Converter just focuses on downloading and converting and it allows you to save music videos from YouTube to MP3 in one click. It is ads-free and hassle-free. You don't bother signing up or installing any programs. It protects your privacy as it does not record any historical data.
4.Can you download YouTube files with copyright protection?
No, we can't. You should make sure the YouTube files you are to download aren't under copyright protection when you ask: how do you download from YouTube. You should not use this website to download YouTube videos and convert YouTube to MP4 for commercial purposes.
5.Is your service available on a smartphone or tablet as to download YouTube to MP4?
Yes. You can use mobile phones and tablets to download best YouTube to MP4 on condition that your device stays connected to the internet when you use this YouTube MP4 Converter.
6.Do you have our download and conversion histories?
No, we don't. We never record any user's historical data when you convert YouTube to MP4 format unless for operating needs. This safe YouTube to MP3 Converter always keeps you away from malware ads. Your privacy and security are protected because ytmp3.ch has no access to your links or converted files. Tips: to ensure the security of your devices, you can update virus scanning tools already installed on your PC. Besides, you can choose trustworthy and reliable YouTube converters, such as ytmp3.ch.
7. Unable to download videos directly after clicking the download icon?
Sometimes you need to move to a pop-up window, which shows the video preview, to continue the download. Just press ctrl + s (windows) or press long (mobile phone) or command + s (mac)to save the video to your device. In some cases, this pop-up window may be blocked by your browser. Then you have to allow it to open first and move to that page to continue.
8. Where is the file saved?
If you haven't changed the default storage location of your browser, then the downloaded files will be in the download folder. You can change the default location through the browser settings.